Sales Cloud Certification
Rapid Exam Prep:
A Video Study Course for the Salesforce Sales Cloud Consultant Certification
Sales Cloud Certification
RAPID EXAM PREP
This course will help you to pass the Sales Cloud Consultant Salesforce Certification exam. Prepare to be challenged by 60 sample test questions with video explanations of the correct and incorrect answers. These questions are designed to be tougher than the real exam, so once you master these questions, you can take the real exam with confidence.
Join our newsletter for new courses, special offers and bonus material!
* These fields are required.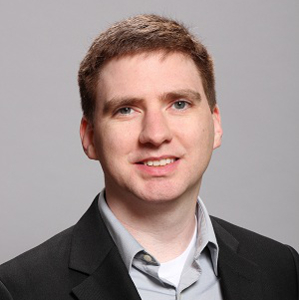 BOBBY BUNTIN
FoundeR, Instructor
I am a Customer Service Operations consultant with more than 14 years experience implementing customer contact center software with one of the largest consulting firms in the world. I am an expert in Salesforce, ServiceMax, and Knowledge Centered Support. I have architected and implemented some of the most complex Salesforce implementations globally for companies in the Fortune 50. I have guided more than 9,000 people through Salesforce certifications, and I have trained thousands of end users on Salesforce.
As a strategic Salesforce consulting partner, for several years I helped to write and review new questions for Salesforce certification exams.
WHAT OUR CUSTOMERS SAY ABOUT THIS COURSE:
This course is the best in its class, i.e., salesforce solutions on Sales and Service cloud applications. Bobby's Q&A approach is engaging and well chosen vs long lecture formats (which are appropriate for admin or app builder type certs). Overall, a great course to pass consultant exam."

I really love this course because of its explanations of correct and incorrect answers. The added material provided with the questions is a great help too. I think the course is very comprehensive in covering what is going to be on the Sales Cloud Consultant exam.

Awesome ! Straightforward and complete. Just passed my sales cloud exam 🙂
Thanks for the course

CONTACT US, WE'D LOVE TO TALK.
Have questions? Interested in scheduling an instructor led training course for your company? Just want to say hello? No problem, send us a message and we'll get back to you! We are typically able to respond within 24 hours!
* These fields are required.